Call Us: 401-432-7750
Email: support@aidanceskincare.com​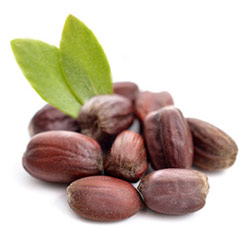 About Our Company
Aidance Skincare provides therapeutic skincare solutions for physicians and customers in over 150 countries. Our remedies have helped nearly half a million ​people worldwide with no shortage of positive feedback. The company's ten years of research, focused on all-natural skin treatments, has yielded a multitude of remarkable discoveries. Of these, Activated Minerals​® and Silver Oxide (multiple international patents issued and pending) continue to be Aidance's most notable contribution to modern skincare.
Aidance prides itself on offering products that are based on proven science and actual customer success. We continue to hold firm to our belief in sustainable, honest and accountable practices in our production process. Our constant efforts have helped us seek out new ways to educate our customers about their skin conditions, the benefits of natural ingredients and the importance of safe treatments.
Our Activated Minerals Are:

Terrasil® Molluscum Skincare is made by Aidance Skincare. We guarantee your money back if you don't see the results you are looking for. Less than 3% of our customers request a refund, however the relief process is slightly different for each person. If, after using one of our products, you are dissatisfied with its effectiveness in any way, you have a full 90 days (3 months) to return it and request a no-hassle refund. **
Silver Oxide, a positively charged compound of Silver and Oxygen, is a multivalent compound that works synergistically with the other compounds of our Activated Minerals technology. Its powerful attraction to negatively charged ions helps to target and accelerate the delivery of active ingredients to the root of the skin infection. It naturally has a +1 and +3 charge.​
Zinc Oxide, a combination of Zinc and Oxygen, is a positively charged compound that plays a key function in our Activated Minerals technology. In addition, Zinc Oxide has great skin protectant qualities and numerous studies indicate that it has other outstanding medicinal properties to benefit skin health.​​
Magnesium Oxide is a positively charged compound of Magnesium and Oxygen that works in concert with our other Activated Minerals. Studies show that Magnesium Oxide also promotes cell health, supporting over 300 enzyme systems that regulate essential biochemical reactions. This makes it a key player in skin restoration.​​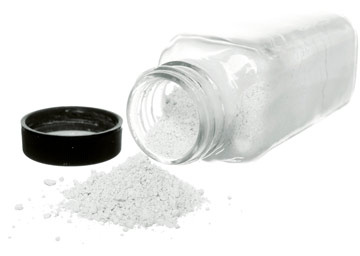 Aidance has you covered, from A-Z!
Visit our Skin Health FAQs section for more information on skin conditions, exclusive guides, and more.
​
Activated Minerals® Technology​
terrasil® is the only skin treatment available that uses patented Activated Minerals®, a blend of Silver Oxide, Zinc Oxide, and Magnesium Oxide. This technology was developed to facilitate faster, directed delivery of active pharmaceutical ingredients to significantly enhance their performance. In addition to their drug delivery properties, each of the ingredients that comprise Activated Minerals have specific skin care benefits. See text below for specific details.
Activated Minerals® Technology
Activated Minerals® Technology